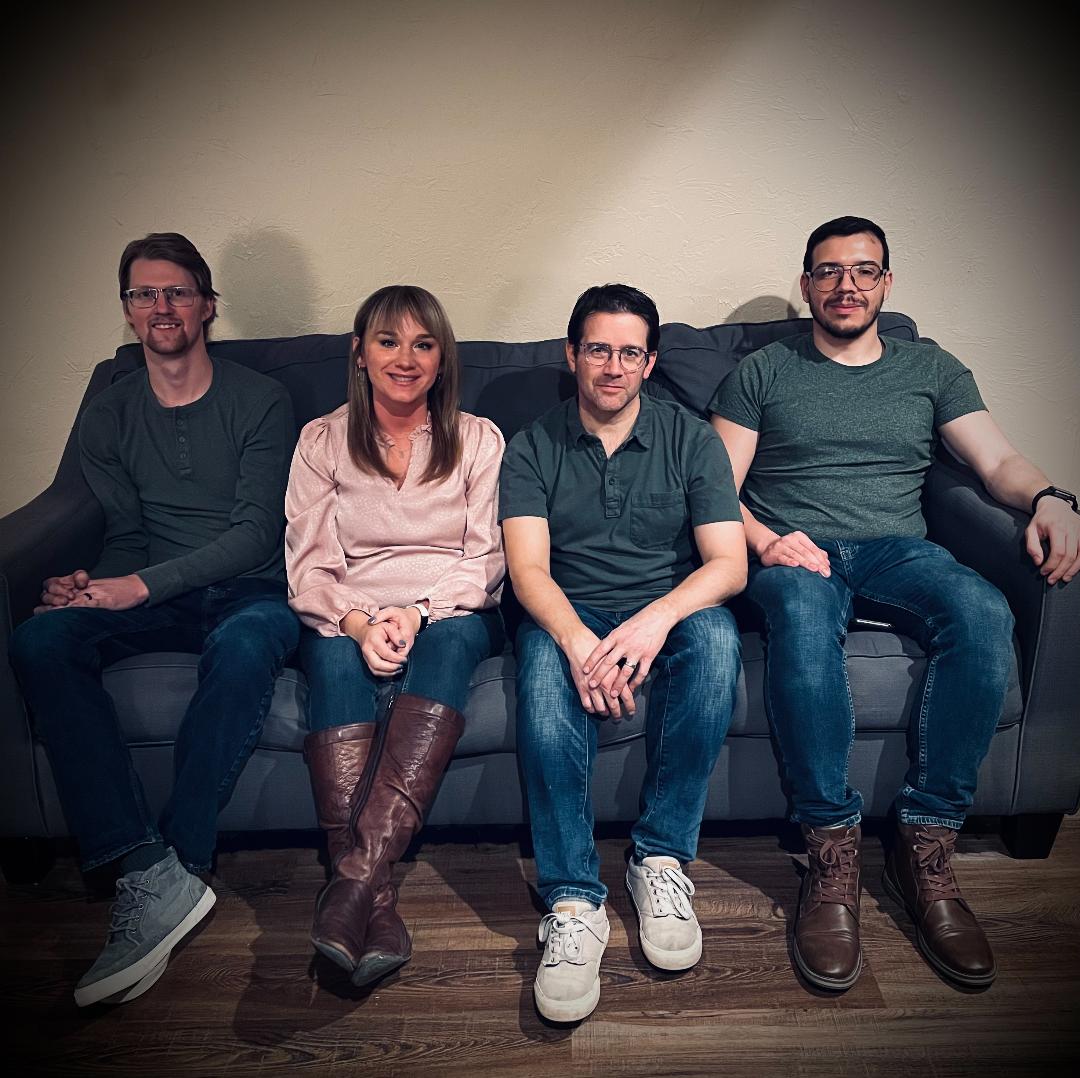 Slapout Junior
Currently on their holiday hiatus, Slapout Junior, a side project of Slapout, is preforming various cover song with a few instrumental originals to entertain the patrons at Zannotti's Wine Bar.
Formed in Stillwater after some demise of their college band, The Delicious Militia, Derek McCubbin and Hugh Foley have been leading the folk-rock ensemble of Slapout since 2003. Currently featuring touring rock drummer Justin Johnson on the drums, bassist Rosty from Venezuela who also happens to be a Ph.D. candidate in physics at Oklahoma State and  Derek's lovely wife Kelly on vocals and back up.
With three independent albums and a five-song EP of originals, as well as a Christmas album, Slapout has been featured on KUSH radio in Cushing, and written up favorably by critics in Finland, Arizona, and Oklahoma. the band's 2020 album, Redbud, bounces aroud 13 songs, ten of which are originals, with three interoperations of Oklahoma folk music and poetry.